The Frappe Newsletter - February 2023
March 6, 2023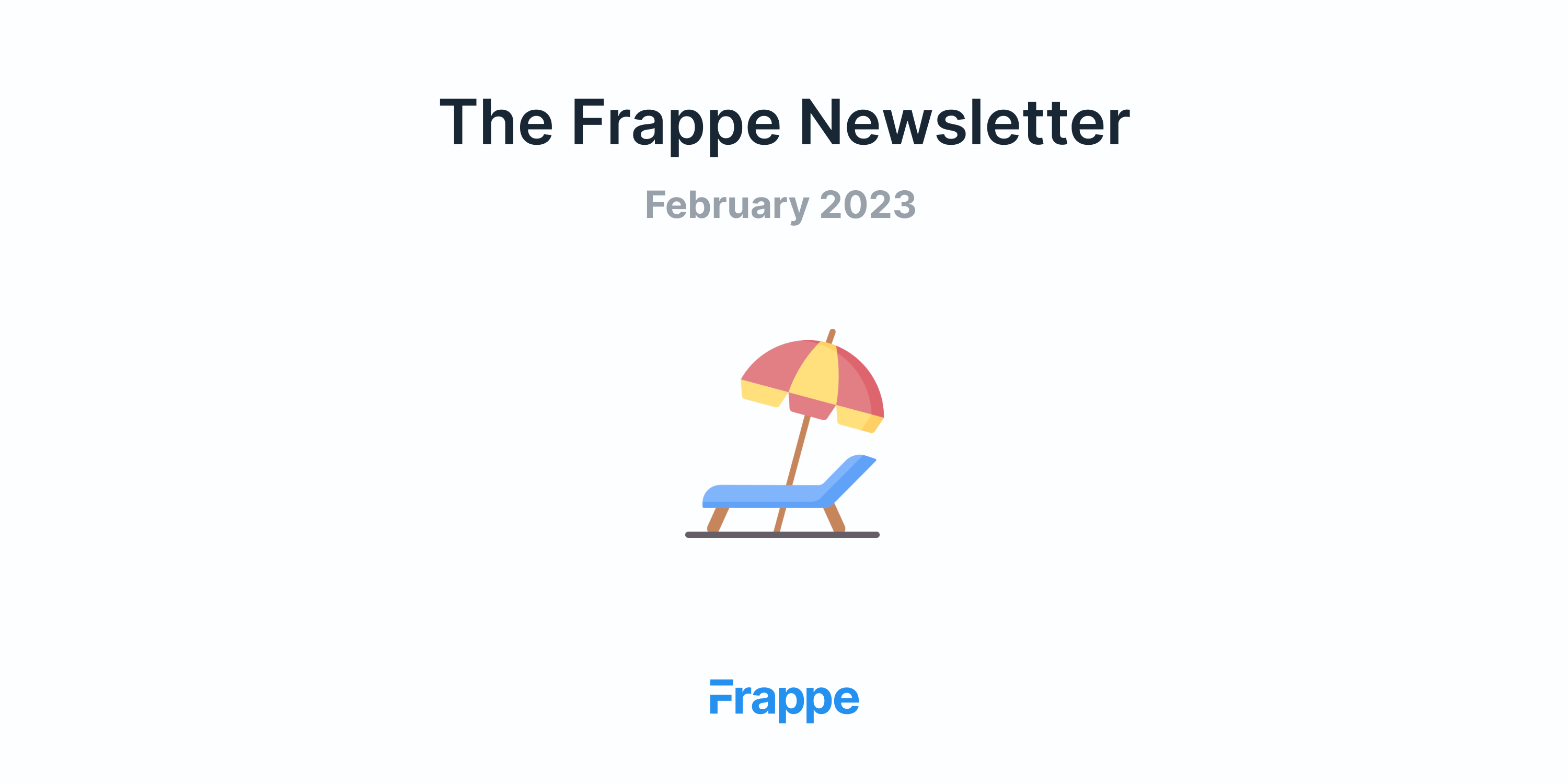 It's been a busy month for our team here at Frappe - all for some really exciting reasons! We kicked off the month with the Partnership's Summit in Mumbai, and shortly after, we headed to Bhopal for a relaxed vacation with the entire team. The rest of the month was all about planning the work well and acting on it.
Here's everything that Frappe was up to this February!
Team Updates
Bhopal Offsite
We traveled to Bhopal for our first team off-site of the year and decided to take a train instead of a flight to reduce the carbon footprint and were able to socialize and bond more during the journey. A lot happened over the trip - we went on a jungle trek and got lost, but eventually made it back to the resort for a scrumptious breakfast. We also had a good brainstorming session during the intense strategy hours with the team. And finally, on the last day, the team spent some time gazing at the night stars with Frappe chatters around, making the entire experience a wholesome one.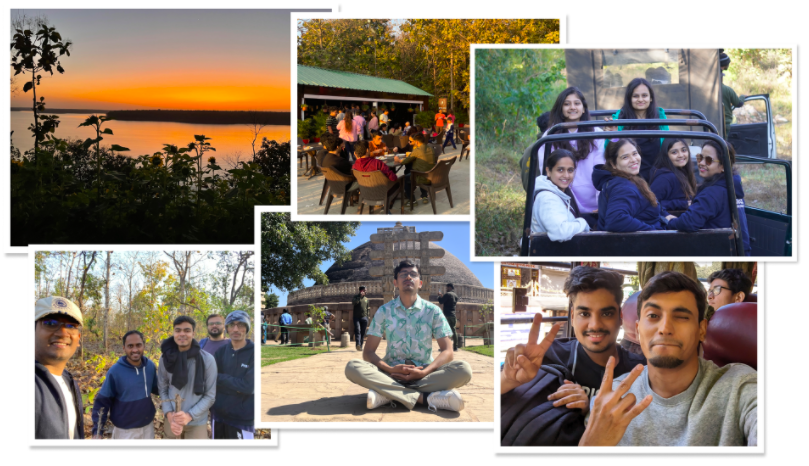 Here's an account of what happened during the trip by Rushabh, do give it a read and see how we enjoyed the Bhopal trip.
Product and Feature Updates
There's always something new with Frappe LMS!
Frappe LMS has introduced a new feature that will make evaluation scheduling a lot easier for you. When you submit an evaluation request form, Frappe LMS will automatically create a calendar event and send you an email invite with a Google Meet link, this way our users will always know when their evaluation slots are coming up! ⏰
There's been more such Frappe LMS new feature introductions in the last 6 months; check them out and make your learning and teaching experience more enjoyable.
We also hosted a Frappe LMS webinar yesterday, and it was packed with interesting insights and a demo. If you missed it, don't worry - we've got you covered! Subscribe to our YouTube channel, as we will share the full video soon. Stay tuned!
PS: If you are wondering why we built Frappe LMS, check out this blog.
Frappe HR for the best of People Experience
The Frappe HR team's been really pushing forward and getting small but exciting updates to the platform. Recently, the team introduced job requisition and metrics, allowing users to create a job opening against a requisition, check for existing referrals, and even track the time it takes to fill a job opening. We have also made some improvements to our leave management feature, making it easier for you to configure the day on which earned leave gets allocated and block leaves for a specific period.
In addition, some significant updates for Payroll are here. Users can now set up opening entries for taxable and deductible earnings and process employee-wise accounting entries. We have also added tabbed views to all Payroll module forms to make them easier to navigate.
Check out the complete update written by Rucha, and stay tuned for more updates. If you like what Frappe HR's been brewing, then do star us on our GitHub!
How easy is it to use our new Form Builder feature?
Short Answer: Very Easy.
Long Answer: Here's how!
We recently added a new form builder feature to Frappe Framework. Now, instead of using the traditional form view to edit a DocType's fields, our users can simply and easily make changes using drag-and-drop. Plus, you can preview what the form will look like as you create it.
Check out this video and get a better insight into the how and whys of our Form Bilder feature. We would love for you to try it out and tell us how you feel about it!
Partner Updates
Unlocking synergies: Partnership Summit in Mumbai
We organized a Partner Summit at the very beginning of the month and had some deep discussions with our Partners about the business. We ended up with some fantastic insights on taking our partnership model to the next level. We were thrilled to hear that our partners see us as more than just a supplier; they look up to us as a trusted advisors. It's incredibly motivating to know that our partners value us this way, and it makes us even more determined to work with them to achieve our shared goals.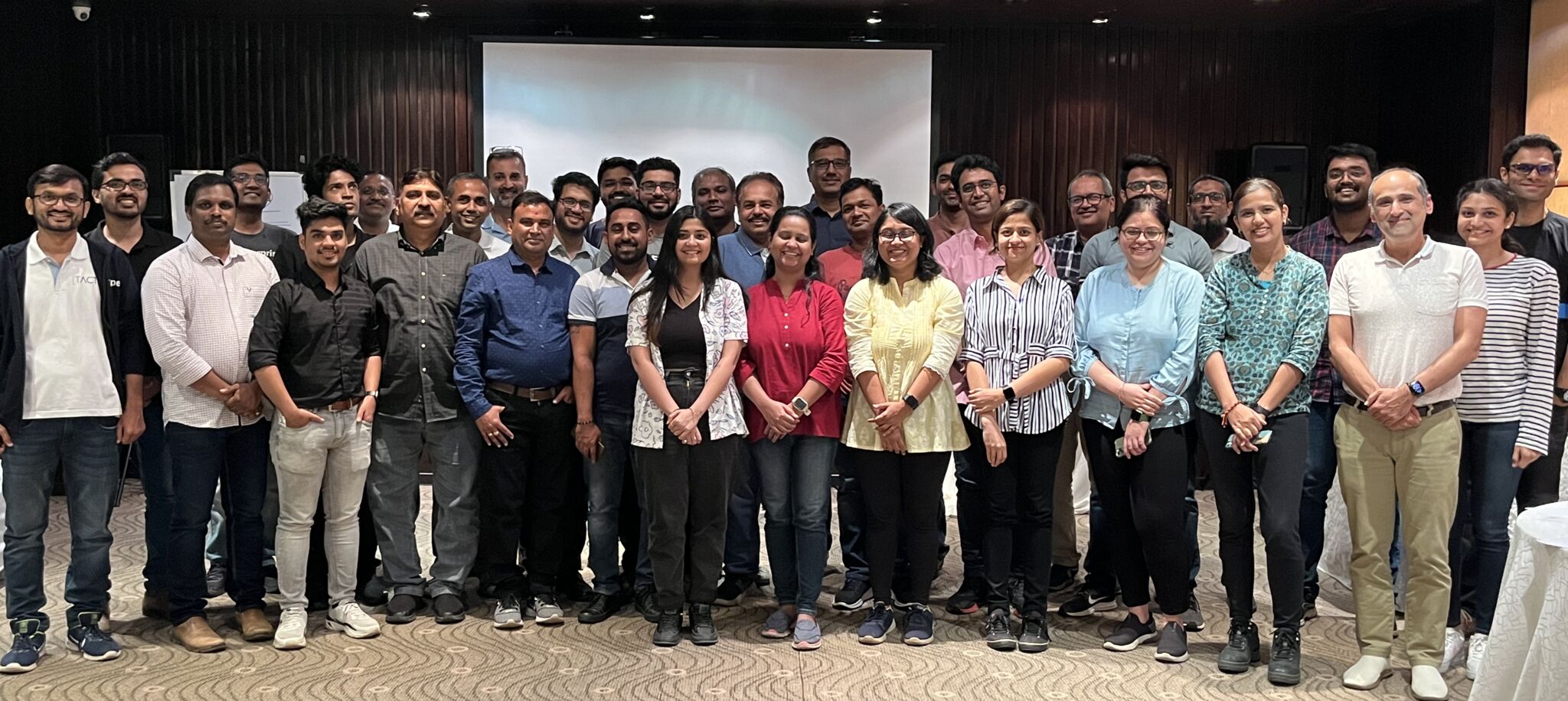 New Partners onboarded
Frappe's Partner squad is growing stronger, and we are excited to welcome Upeosoft Limited to our team, who also completed their Partner Certification. A big shoutout to Hybrowlabs Technologies and Resilient Tech for becoming certified with us too. We're grateful for their partnership and excited about the opportunities to come.
Knowledge Sharing
Build an E-book Store on Frappe
" Learning by doing" is what Hussain believes in. And, with the same idea, he had written a series of blog posts on building an online e-bookstore app from scratch on Frappe. This series will be an absolute treat for people who love learning new things. Hussain had laid down a step-by-step approach from creating a new site to setting up payments and adding interactive features. This set of blogs is a sure-shot way to see how Frappe Framework's low-code approach makes app development the easiest.
So if you are interested, grab your favorite beverage and get started on this fun new project.
Part 1- Building the storefront
Part 2- Payment and delivery
Part 3- Interactivity and Deployment
The Readers Corner
Shariq recently reflected on his two-year journey with Frappe, and we couldn't be more proud. It's always special to see our team members grow through their work. We can't wait for you to hear his story - check it out here.
From steel to success: See how Fertech Doors and Windows Pvt Ltd streamlined their operations with ERPNext! Read up on this blog to get all the details.
Small businesses, big impact: Check out the success story of Ebkar Technology and their journey with ERPNext in Libya.

---
In another exciting news, we now have 100 apps listed in our Frappe Cloud Marketplace - do check them out and customize your Frappe site effortlessly by browsing and installing the perfect app for you.
That's it from us this month. If you liked this newsletter, don't forget to share it with a friend and subscribe if you haven't already. If you would like to join our team, explore our open positions and say hi to us.
Moving into March with high spirits! 🙌
Anupama