The Frappe Newsletter - April 2023
May 2, 2023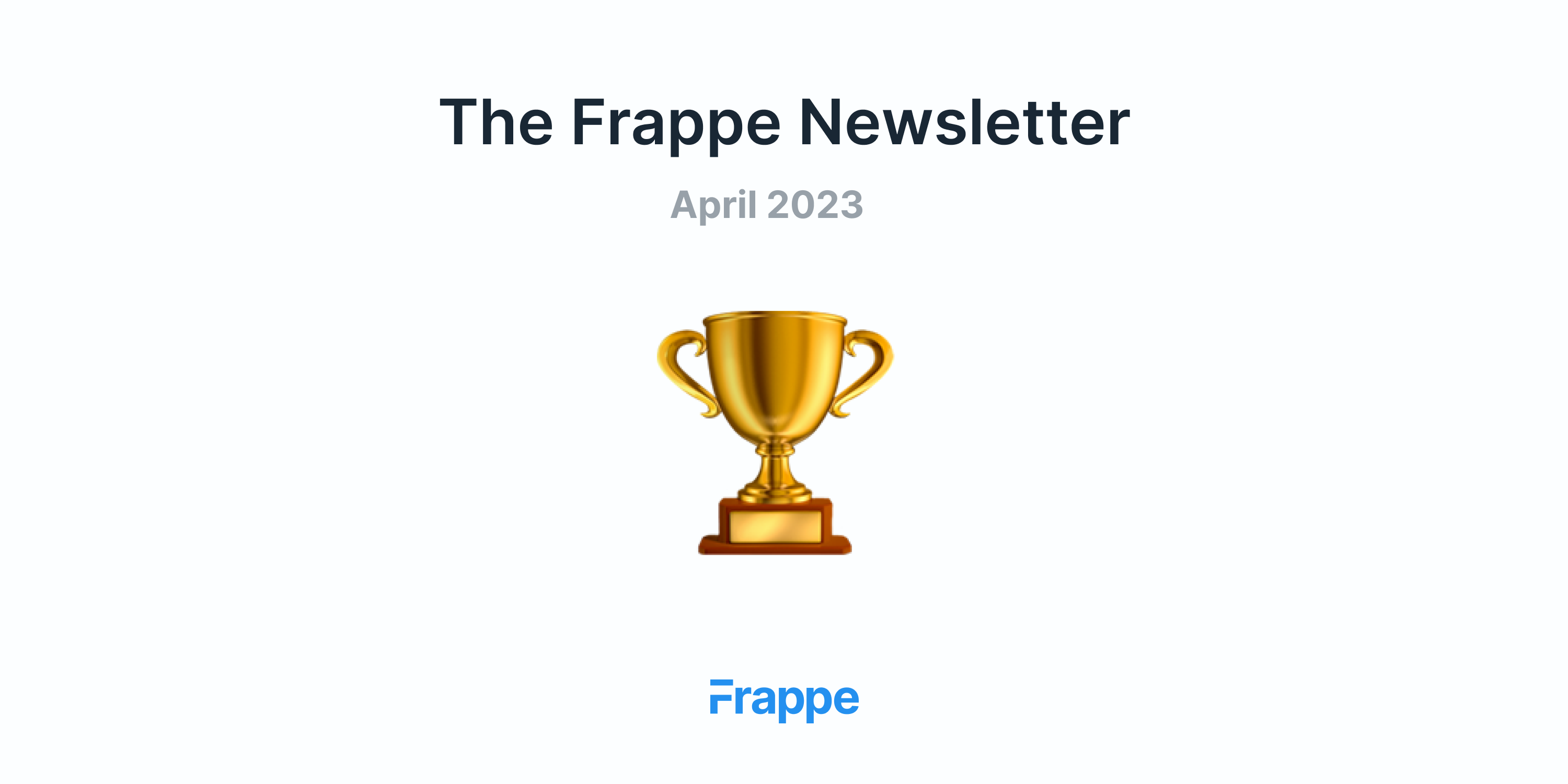 The team kept really busy with all the appraisal shenanigans and the exciting feature updates we rolled out this month. Here's a quick rundown of everything that happened in April. 🍿
Team Updates
The third leg of PYOP
We just wrapped up the appraisal season in April and stayed committed to our values of transparency and freedom. During this time, the team spent several hours going back and forth, discussing our plans for the next year and gathering feedback from each other. 🤔💭💬
We referred to the market standards for every role to make informed decisions. But to everyone's surprise, the data ended up confusing the team even more. Nonetheless, we decided to continue with our unmoderated 'Pick Your Own Pay' model for the third year in a row now.
Sounds so easy, right? But let me tell you, it was quite an adventure. Keep an eye out for our upcoming blog post, where we will give all the deets on our experience this year. 👀📝
Product Updates
Get on the automation spree with Frappe Books
Frappe Books is our offline desktop accounting app for freelancers and small businesses. If you are a user and find it tedious to make payments for your invoices manually. We have some great news for you! You can simplify the entire process with Auto Payments.

You just have to set default accounts for payment through Setup > Settings > Defaults > Auto Payments, and an entry will automatically be created every time you submit an invoice.💻💰 But wait, what if you don't want to use Auto Payment for one single Invoice? Not a problem! You can simply uncheck the 'Make Payment on Submit' box in the Settings tab before submitting the Invoice entry.
Check out the app for yourself and find out how you can organize your accounts and save time for your small business.
We also conducted the Frappe Books webinar this week, where Alan, the Product Owner of Frappe Books, walked everyone through the new updates and gave a quick demo.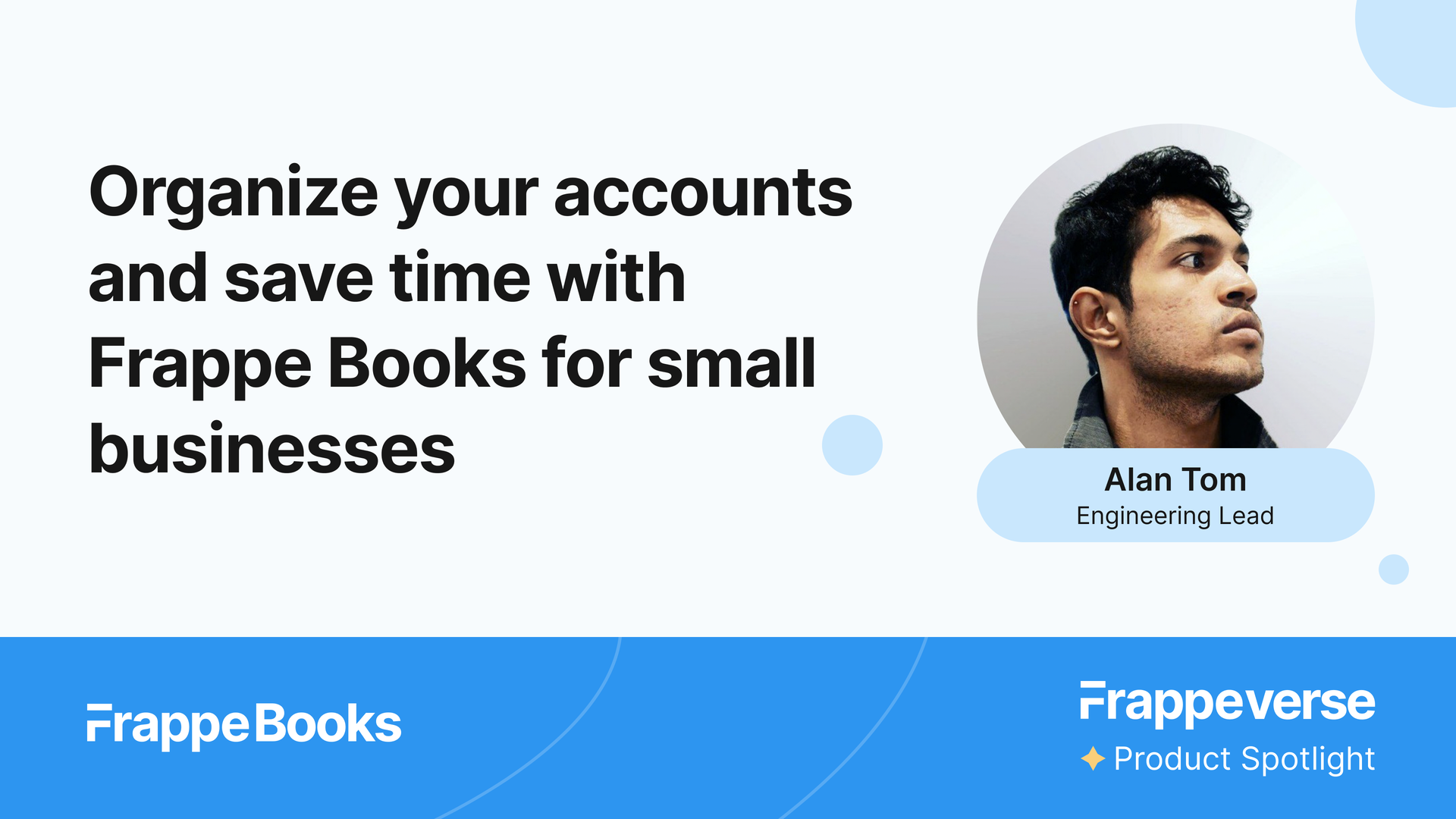 If you missed it the first time, we got you covered. Here's the replay for you on our Youtube channel. Subscribe to us there so you don't miss any videos from us. 🔔📲
Frappe Desk is now Helpdesk
Formerly, Frappe Desk went under the knife (a set of codes in our case) this month for a rebrand and is now called "HelpDesk". You can find all the changes in this pull request. 📣 🆕
Along with this rebranding, we have come up with a new view for the list of tickets raised by your customers. Now, you can sort the tickets based on priorities through the filters along with a new collapsible side view. Give Helpdesk a try if you are looking for a tool to have meaningful conversations with your customers and resolve their queries better. 👩💻
Conduct live sessions on Frappe LMS
We have some exciting news for all the Frappe LMS instructors. Now they can have real-time interactions with their students directly from the Learning Management System.
Instructors can create Live Classes from the Class page, and the system will automatically send calendar invites to all the students so they never miss a class. They can easily start the session, and students can join the live class right from the LMS itself. We are making learning more convenient and fun for everyone involved! 📅👨🎓
Try Frappe LMS and step up your learning game today.
Appraisals made easier with Frappe HR
Frappe HR introduced a brand new performance module this month just in time for appraisals! This module will help companies standardize the appraisals and make the whole process a lot smoother. With features like defining appraisal templates, setting up appraisal cycles, capturing 360° feedback, and tracking and measuring goals, managers and HRs can now evaluate their employees' performance in a better way. 📊🤝
You can even archive goals that become irrelevant halfway through the cycle. Plus, employees get to rate themselves and add reflections on their performance. Sign up for our free trial today and see how Frappe HR can improve your People Ops a notch better! 🚀
Community Updates
Build in Public with Hussain
Did you catch the first session of the Build with Hussain Series this week? It was an absolute hit! Hussain created an amazing full-stack web application using Frappe Framework and Frappe UI right before our eyes in the live stream. 💥👨‍💻 Missed it? No worries, check out the live recording here. We will be back with the second chapter of this series sooner than you are expecting. Subscribe to this newsletter and keep a close watch on our social media to get all the details.
New Partners in our network
Frappe Partners family is now 3 more partners stronger -iMORPHr Ltd from the UK, Tridots tech Pvt Ltd from India, and iSoftStone from Malaysia have joined our squad this month. There's even more, 4 of our existing partners became Frappe Certified this month - Smart Solution and ERP Cloud System from Egypt, Beveren Software from Canada, and ERP Champions Ltd from Uganda.🥳

Check out our updated partner portal on frappe.io and find a partner who could help you with your business needs. If you are one of our partners, we would love to hear your thoughts and experiences with us!
Learn with Frappe School
Frappe School conducted a developer certification batch for the learners in the US time zone this month with Geoffrey Karani — a group of 22 developers enrolled for this session to improve their skills and knowledge of Frappe Framework. If you are getting the FOMO for missing it, keep a tab on this space and stay updated about our upcoming certifications. 🎓👨💻
In another exciting news, we now have a new and updated version of the Sales Management course for v14 at Frappe School. If you are interested, do check it out or explore the other courses listed and become an ERPNext pro. 🚀
Readers Corner
---
That's it. You are all caught up!
Before wrapping up, a quick mention about the FOSS United talks we witnessed in our Mumbai office last Saturday – and if you want to be a part of such meetups in the future, keep a close tab on their twitter account for updates. ✌️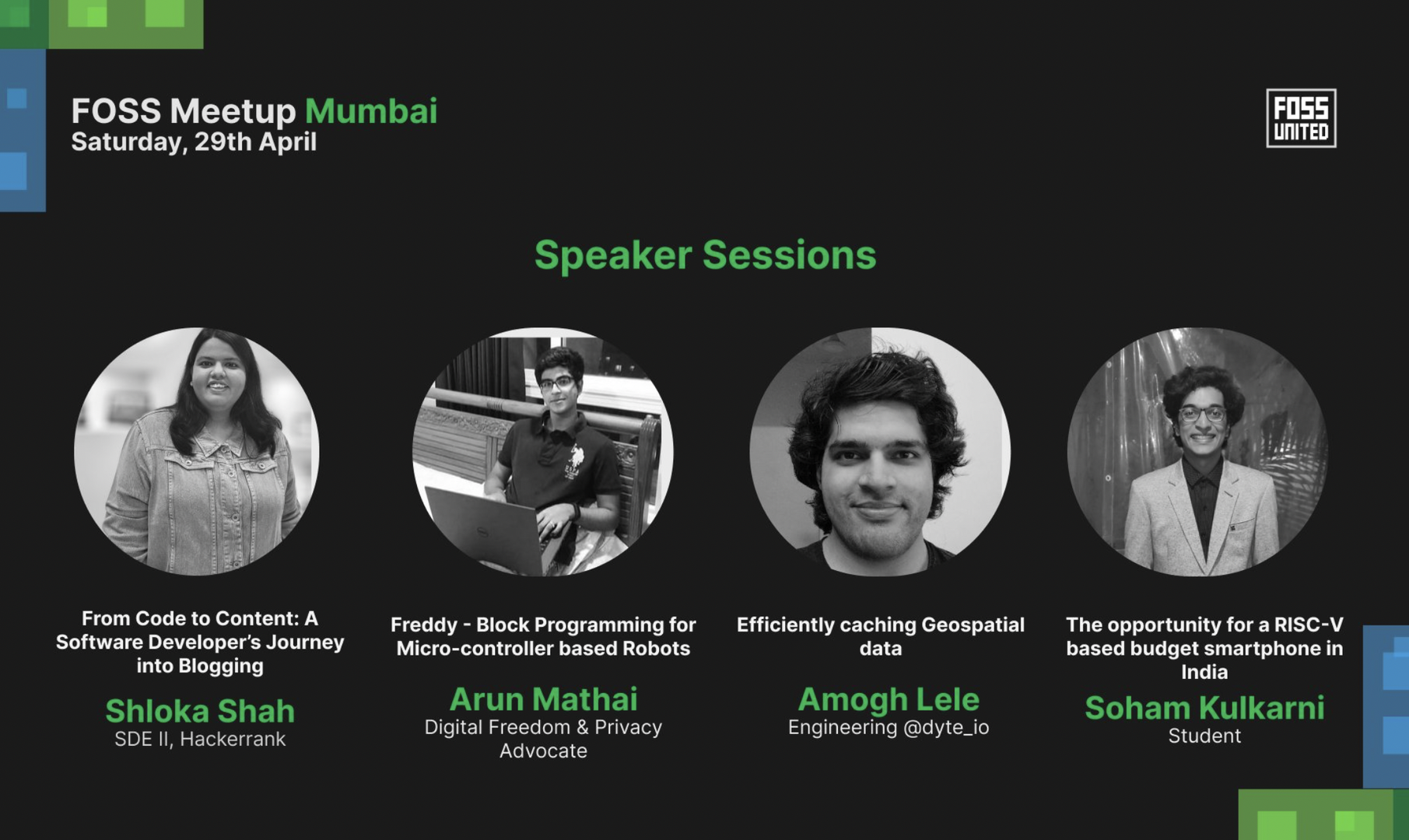 That's it from us this month. If you liked this newsletter, don't forget to share it with a friend and subscribe if you haven't already. If you would like to join our team, explore our open positions here and say hi to us.

Cheers 🥂
Anupama
Product Marketer at Frappe