How to change the Login Email Address of an existing User in ERPNext?
By Michelle Alva on December 6, 2020
Beginner
Usually, it is the Email Address (along with password) that you would use to log in to your EPRNext account. As a System Manager, sometimes, you would have to change the email address of an existing user for whatever reasons. For example, the user's email address is johndoe@example and you want to change it to johndoe@company.com.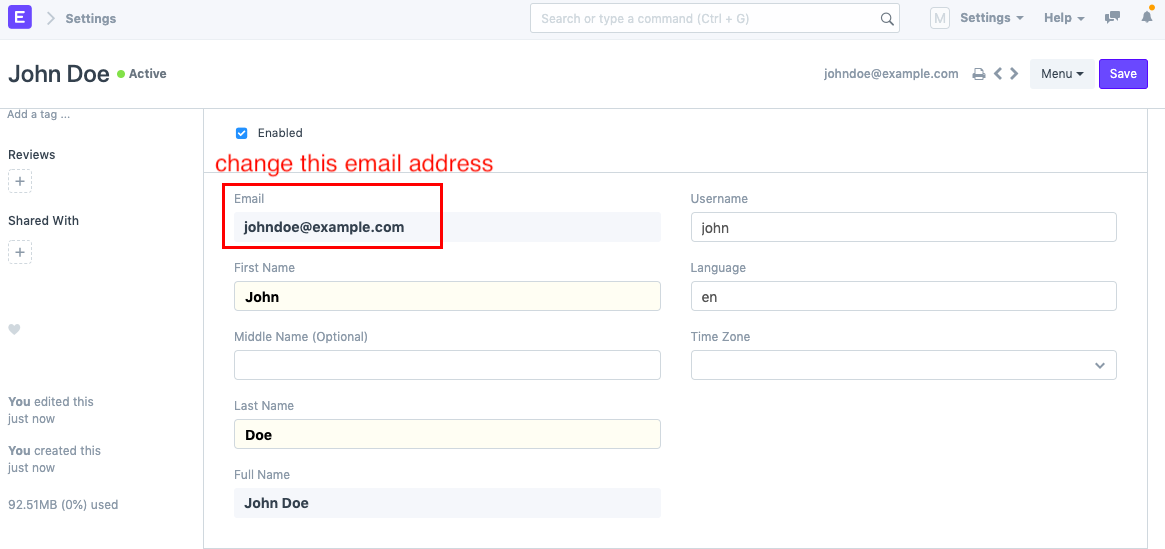 In that case, follow the below steps:
1) Go to User list, select the user.
2) Go to Menu > Rename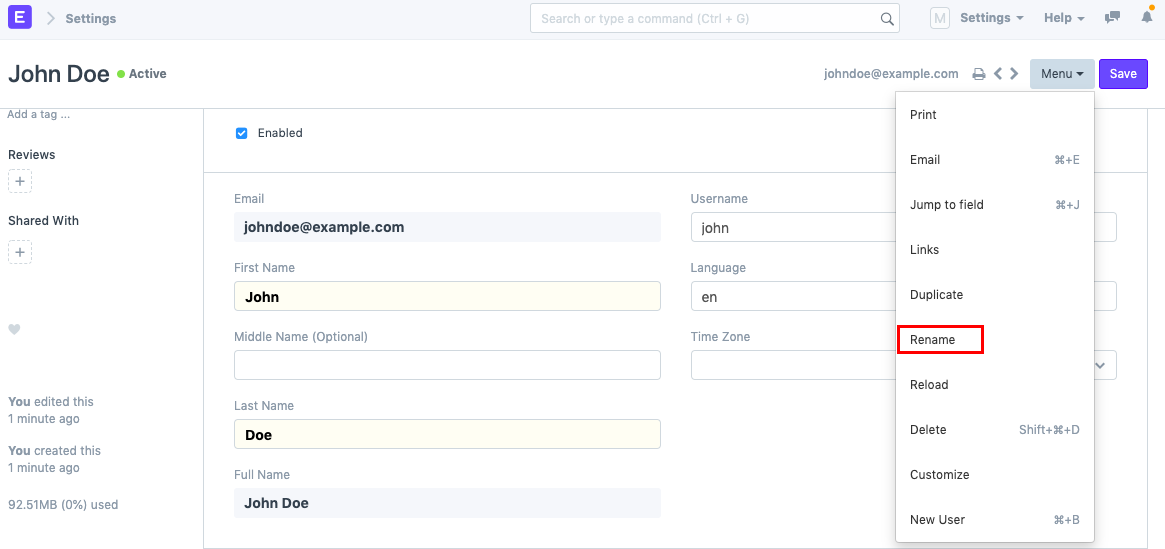 3) Enter the new email address of the user.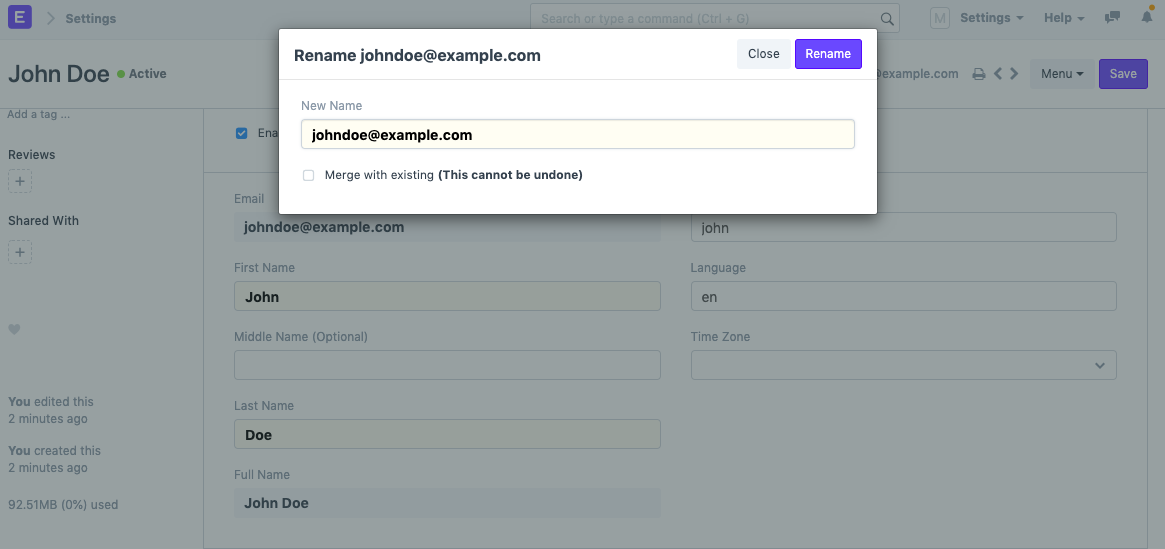 4) Click on the Rename button.
The email of the user will be changed to the new email address as shown in the screenshot below.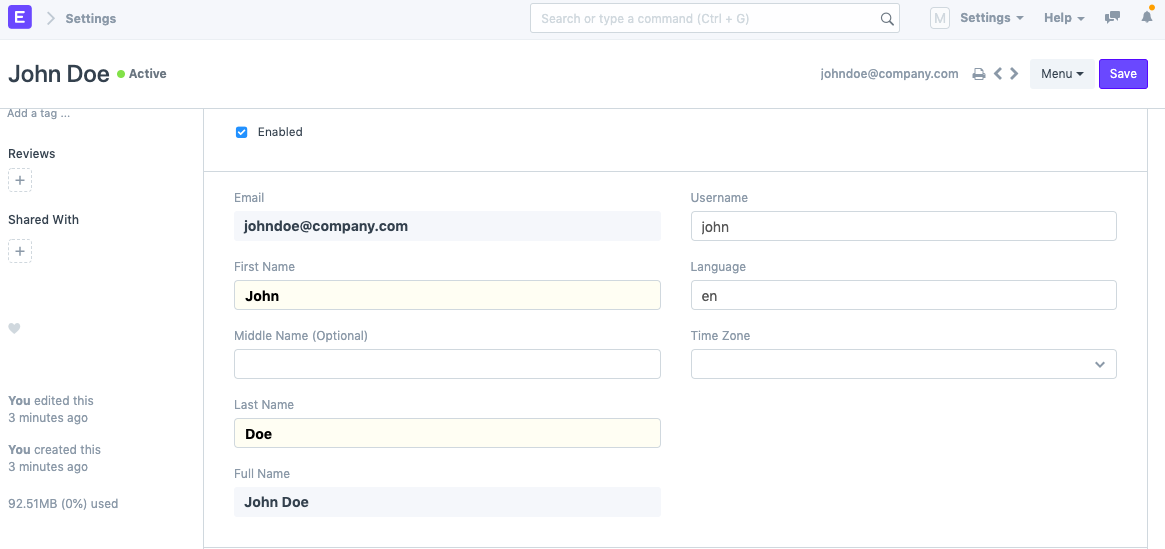 Note: The User will have to use the new email address to log into the system.
---
Was this article helpful?