By Jai Chavan on January 27, 2019
Beginner
How to set default fiscal year in ERPNext?
After the financial year closing, you will need to add the next fiscal year. To set it as the default fiscal year, just click the button, "Default" and Save the document. This can be accessed from Account settings. To navigate to these settings, just type "Fiscal year" in global search bar.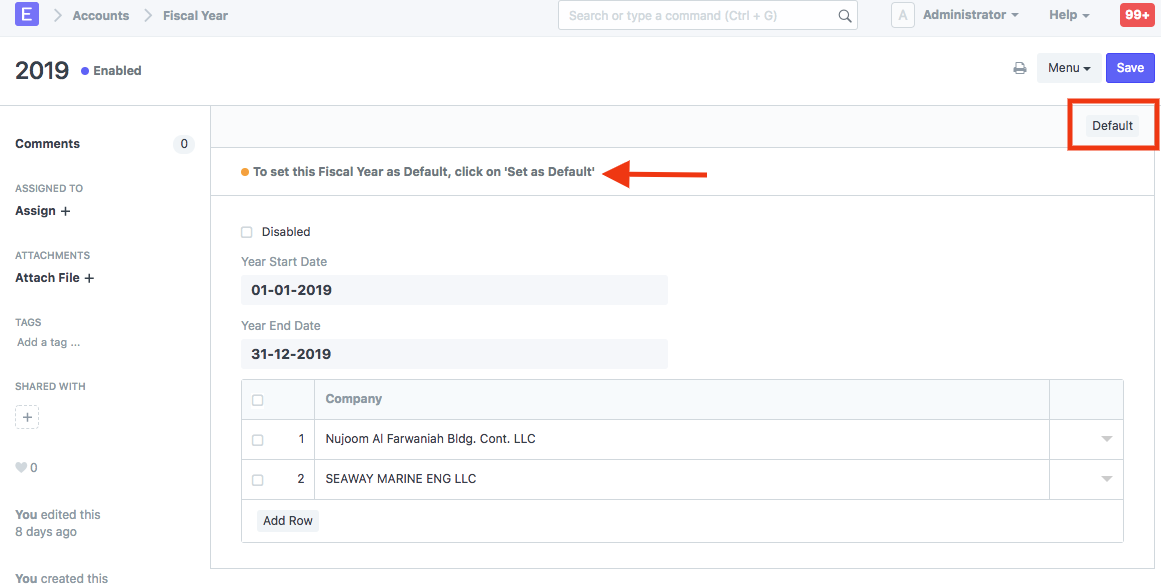 ---
Was this article helpful?