How To Update Subscription Payment Method?
By Kenneth Sequeira on May 16, 2020
Intermediate
On
erpnext.com
, you can subscribe for a monthly plan either by using Paypal or using your credit card. Once subscribed, the amount is deducted monthly from your card.
If, for any reason you need to change the Credit Card you are paying from, you will first need to cancel the existing subscription. After the current site expires, you can re-subscribe again with a new card.
To cancel the current subscription, click on Settings > Manage Subscription.

After this on the checkout screen, scroll down and cancel the subscription.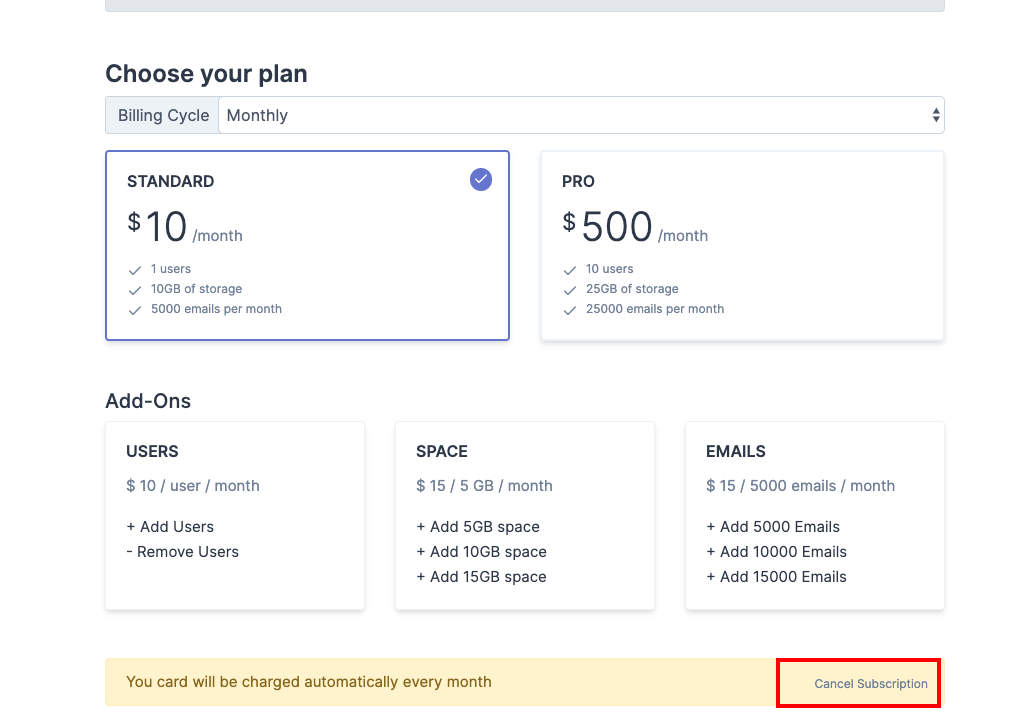 When the current subscription expires, you can start the subscription again with a new card. Your account expiry date can be checked via the Manage Subscription option seen earlier: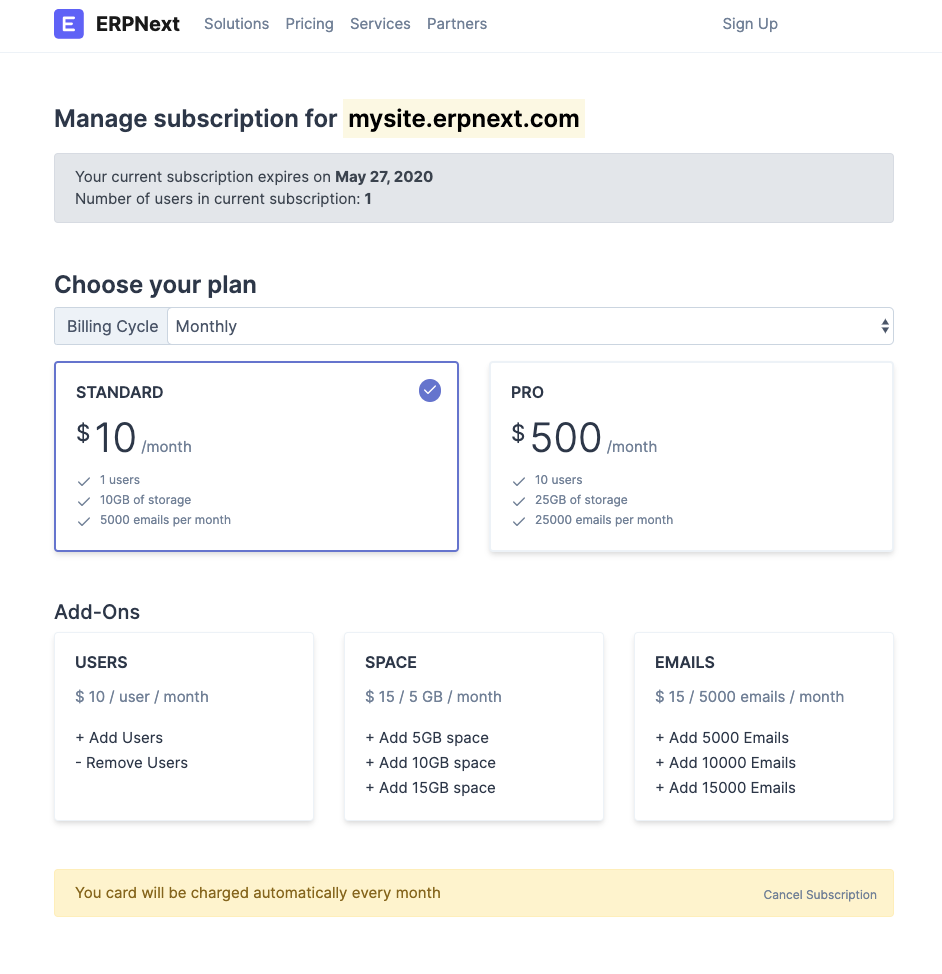 ---
Was this article helpful?