How to delete Company Transactions
By Salman Mulani on January 27, 2020
Beginner
When you want to delete all the transactions of your account/Company & start with clean slate. please follow below procedure:
Search for "Company List"
Select the company which transactions you want to delete.
Scroll Down you will see " Delete Company Transaction " Button in Red.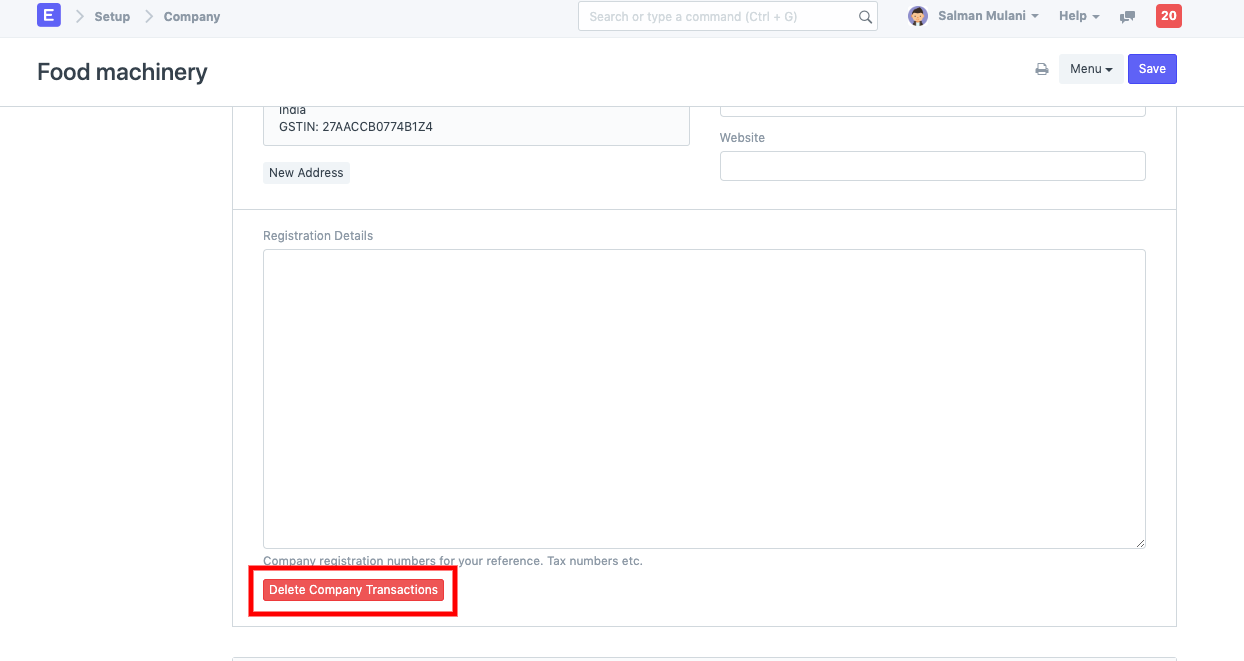 When you click on button system will ask you for a password

After verifying your password, you will have next window to reconfirm your Company name. Add company name as it is and click on "Delete" button to delete all transactions.

Note: Transactions can be only deleted by "System manager" .
---
Was this article helpful?