How to encash unused leaves using Salary Slips
By Vrinda Menon on August 12, 2021
Beginner
Encashment of unused leaves into an Employee's Salary Slip can be done easily by following the steps given below.
1. Enable 'Allow Encashment' for the Leave Type which will be of Encashment type.

2. Add it in the Leave Policy and assign it to the Employee you want to create this Leave Policy for by going to the Leave Policy Assignment. Leaves will automatically be allocated once the Leave Policy Assignment is 'Submitted'.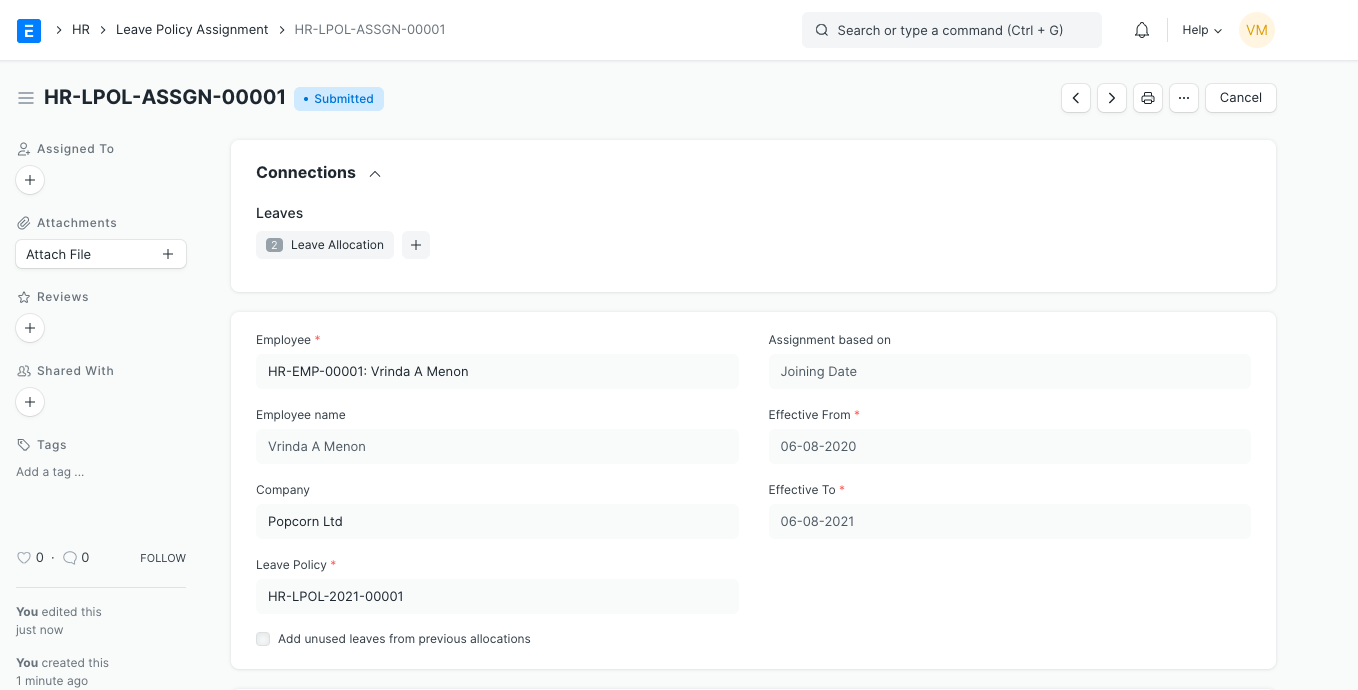 3. Before creating a Leave Encashment with the Encashable Leave Type that was previously created, make sure that a Salary Structure is assigned to the Employee and that you have added the 'Leave Encashment Amount Per Day (INR)' for the same Salary Structure.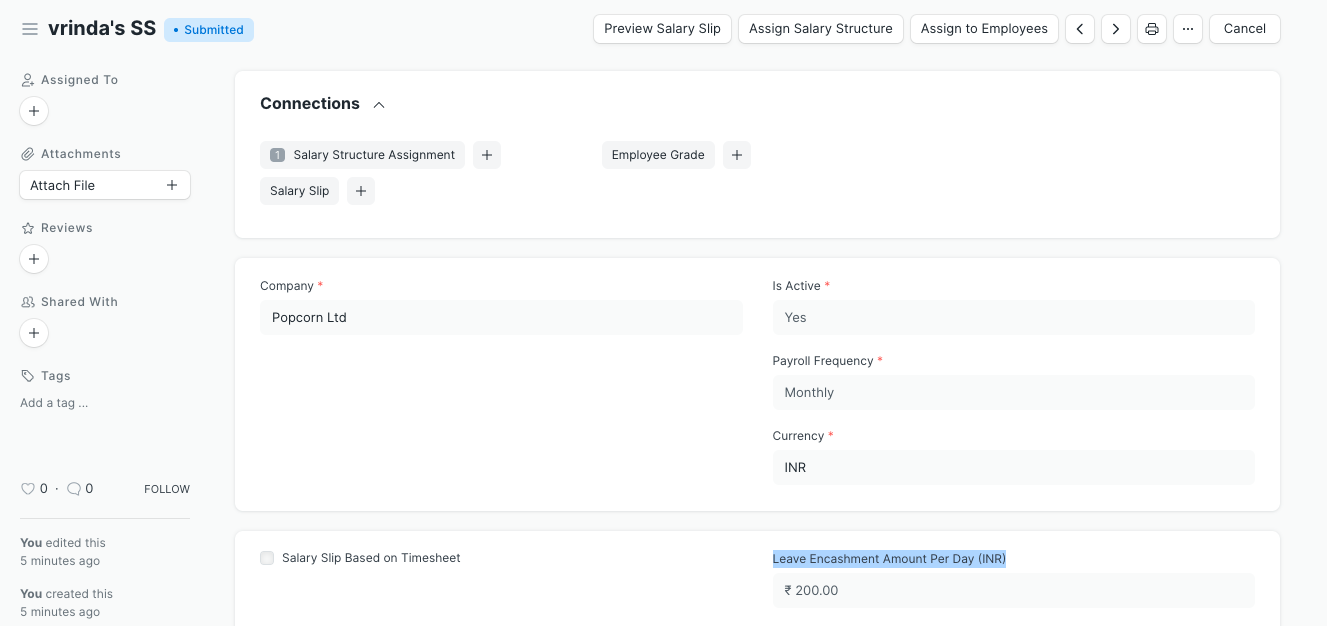 4. Assign the Salary Structure to the same Employee.

5. Create a Leave Encashment and make sure that the date you create the Leave Encashment falls between the 'From Date' and 'To Date' in the Leave Allocation.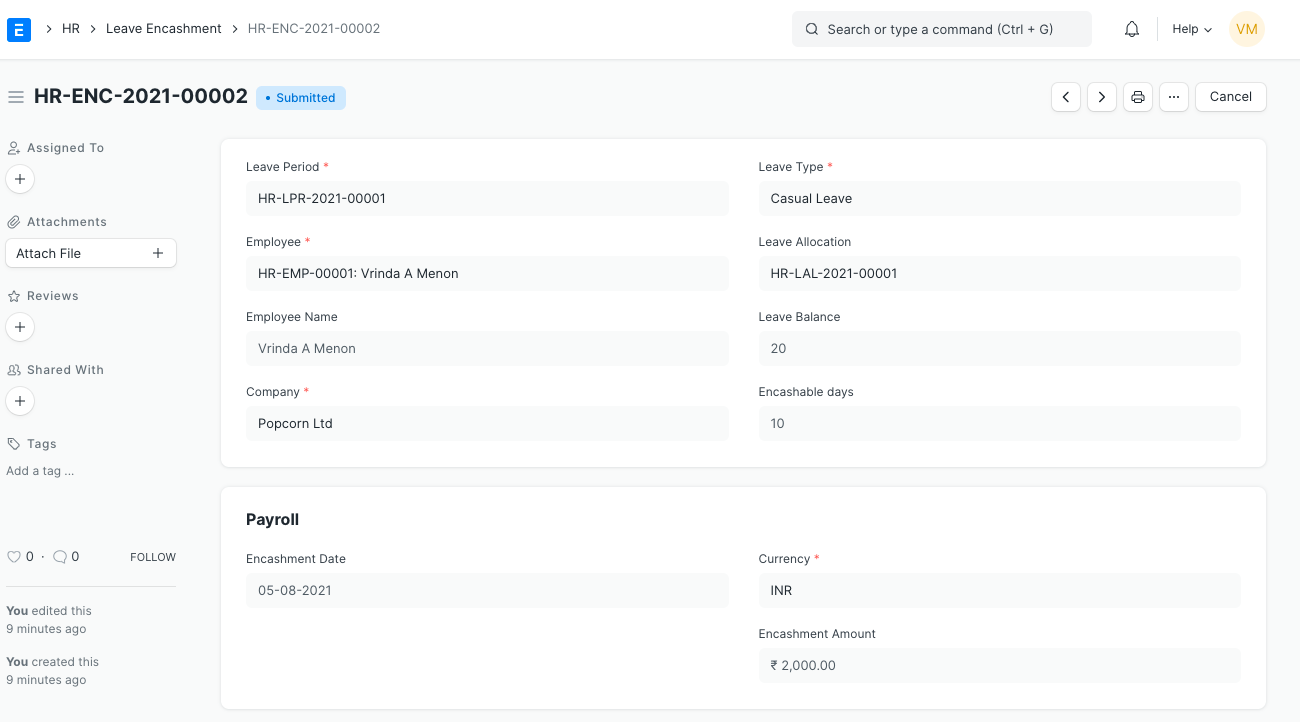 The 'Encashment Amount' will be automatically pulled in when you save the Leave Encashment DocType.
An Additional Salary will be automatically created once the 'Encashment Leave' is Submitted.

6. On creation of the Salary Slip the Leave Encashment amount will be added along with other Earnings into the Salary Slip as shown below.

You can use the 'Preview Salary Slip' button to make sure that the Encashed leaves are also included in the Employee's Salary Slip before submitting the same.
---
Was this article helpful?
Comments