Remove Fields/Columns from Print Format
By Kenneth Sequeira on March 28, 2019
Intermediate
Q: How to remove columns/fields from the standard print formats?
It is not possible to edit a standard print format, however you can always create a custom print format for this purpose.
Click on Customize in the print preview, the system will give an option to create a new print format:

Enter a new name and click on Start.
PS: You can skip this step if you've already created a custom print format. In that case, select the print format in the preview screen and click on Customize to start editing straight away.
Go to the item table in the new format. Click on Select Columns:

Uncheck the option for Last Purchase Rate: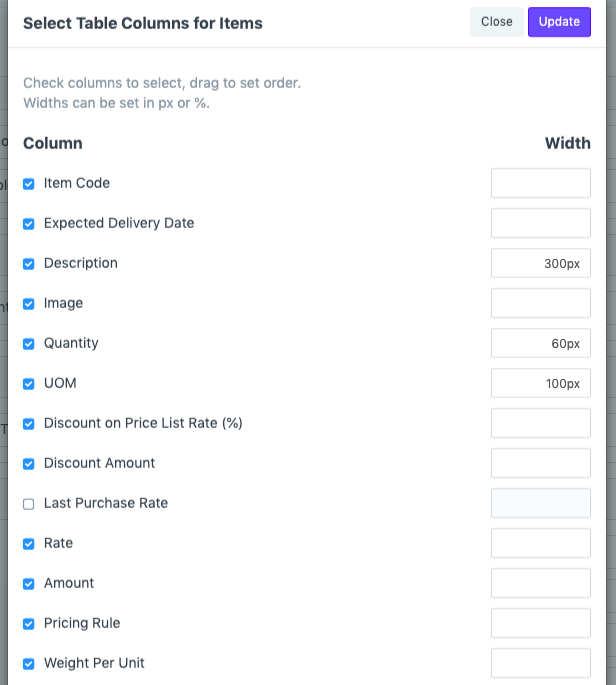 Click on Update, and Save the format.
Go back to the print preview, reload the page.
Now select your custom format, the column will be removed: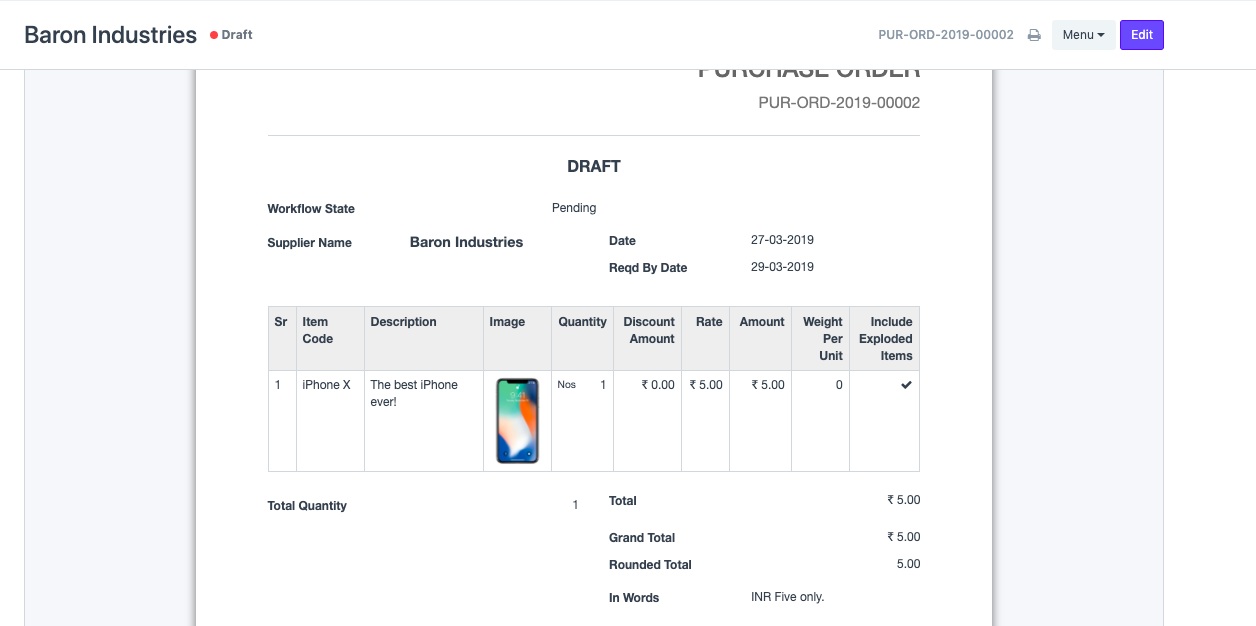 If you go to the Print Format list and select this new print format, you can also set it as default for that transaction:

---
Was this article helpful?