Configure Itemised Taxes (GST) in v11
By Kenneth Sequeira on May 26, 2019
Intermediate
Currently for itemised taxation, you can try the following setup:
Create different ledgers as per Tax heads: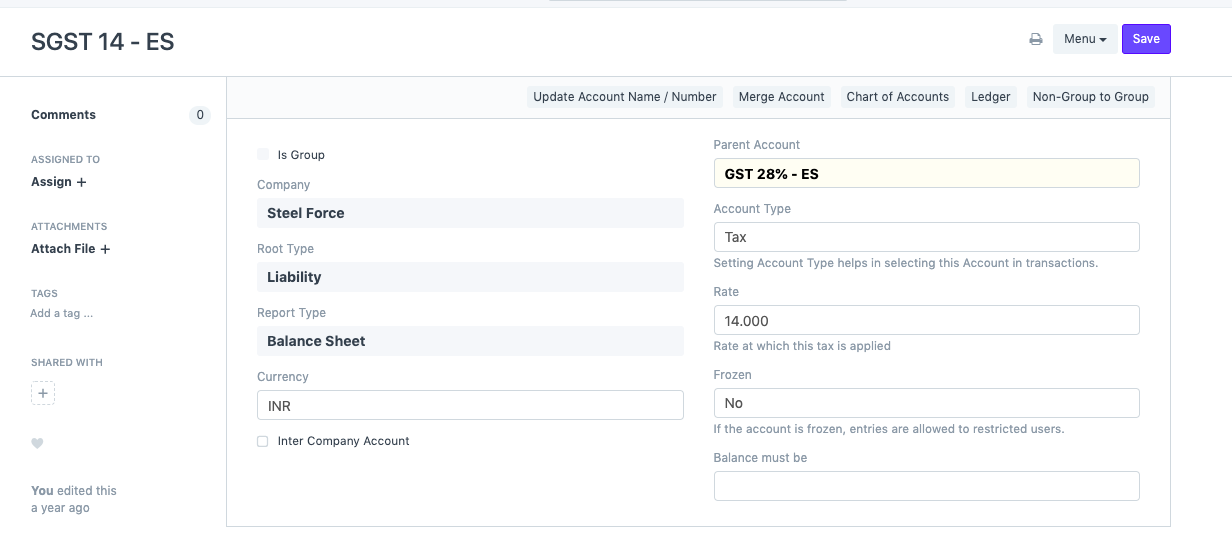 Next, add the taxes in the item master:

Create Tax templates (one for In-State and other for out-state)

In-State: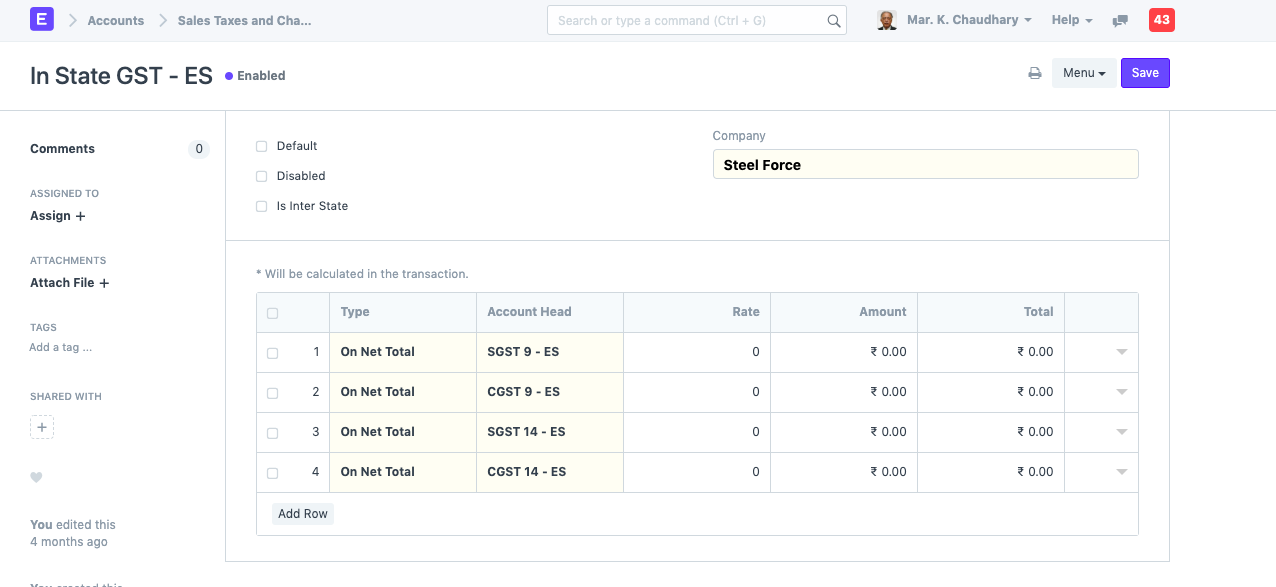 Out-State:

NOTE: Be sure to update the rates of all the taxes to 0 in the Tax Templates.
When creating an order/invoice, select the appropriate tax template (either in-state or our-state) in the tax section.
This should automatically apply the taxes item-wise as per rate.
Creating different tax accounts for every rate is not mandatory. You can use the default tax accounts (CGST, SGST, & IGST) without mentioning the rates. By default it is set to 9%. Just be sure to set the rate column to 0 in the template.
---
Was this article helpful?